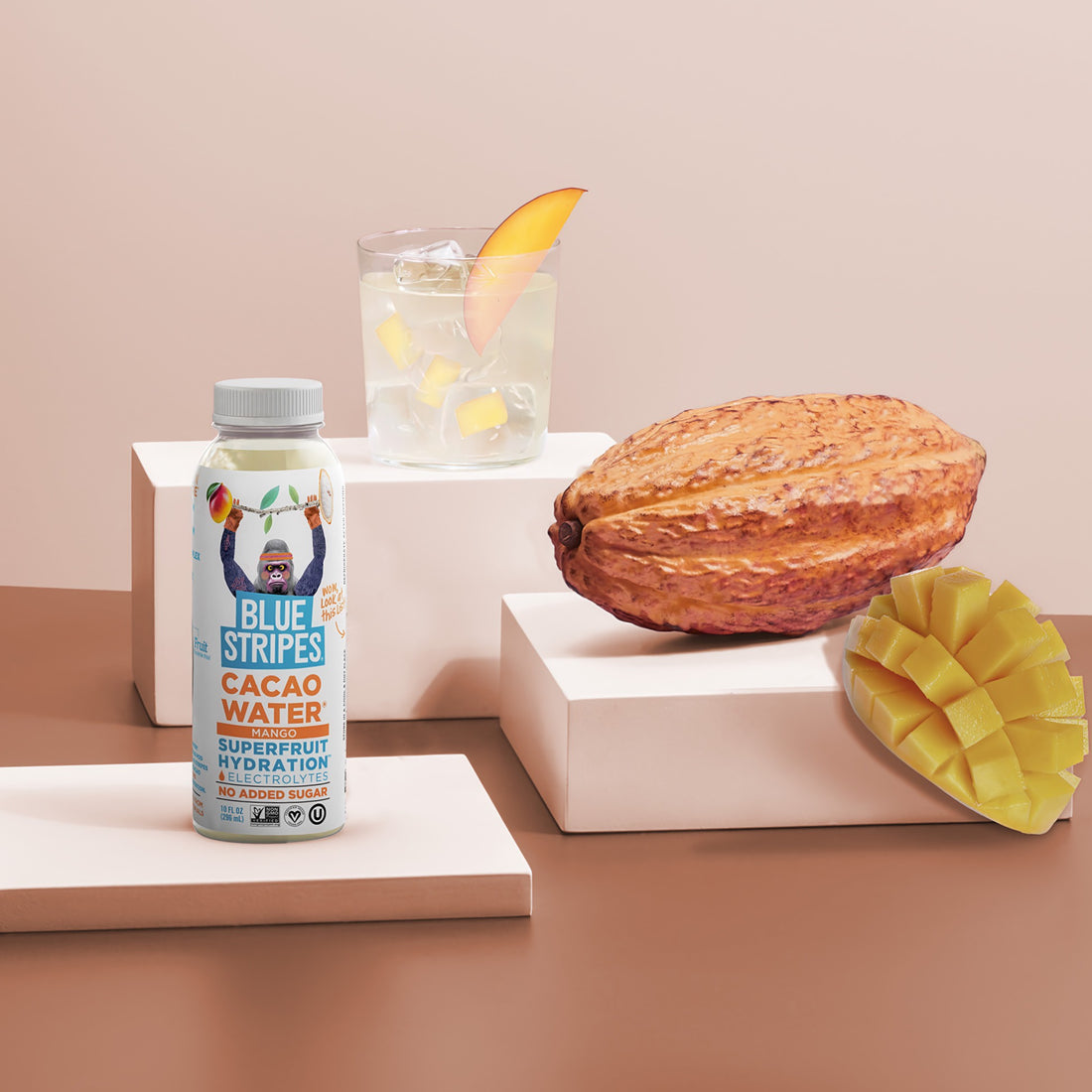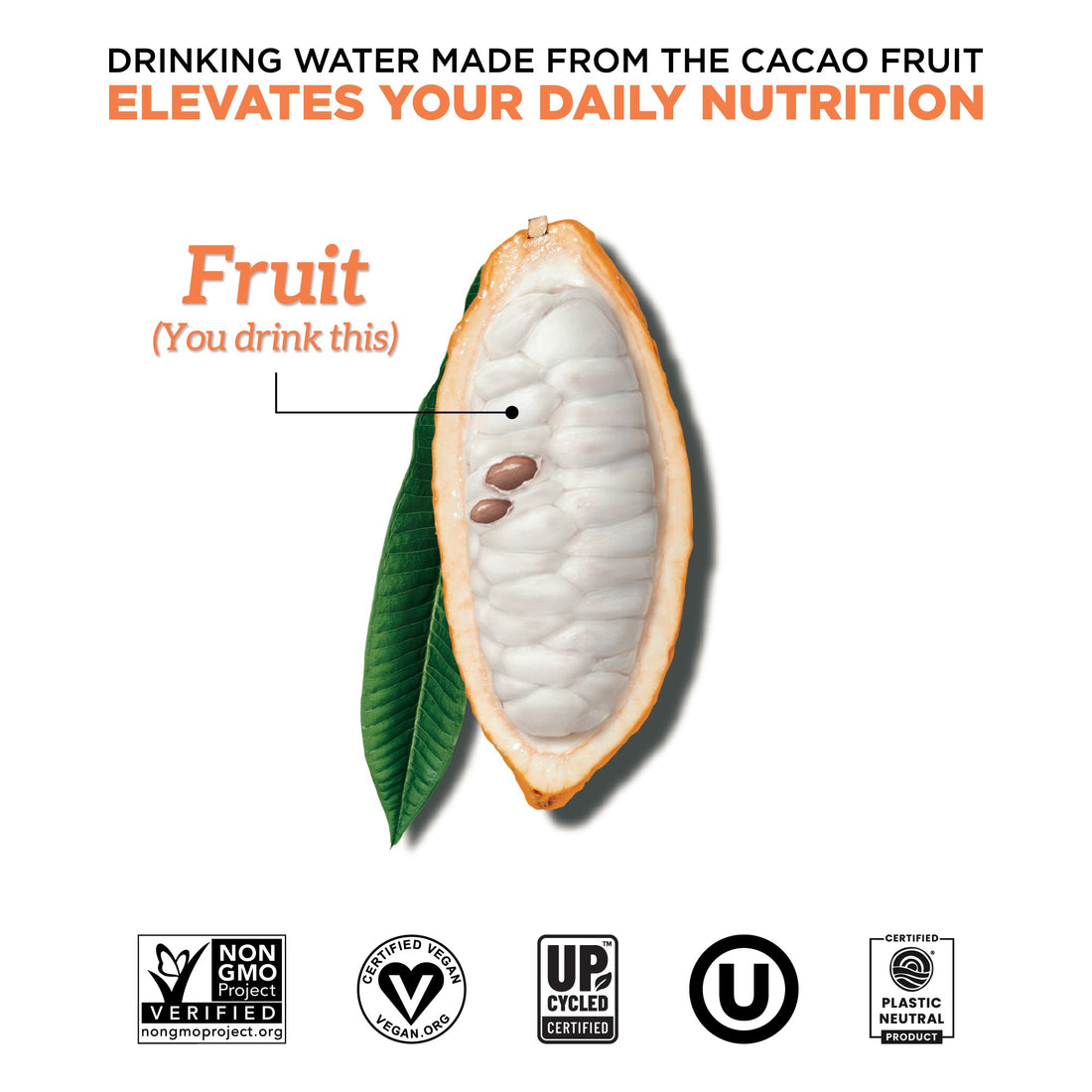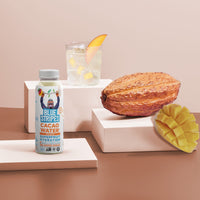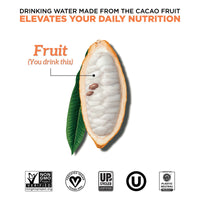 No other fruits complement each other better than red ripe mango and perfectly harvested cacao pod—the ultimate tropical celebration of perfumed flavors and aromas.
Triple-Filtered Water, Cold-Pressed Cacao Juice, Mango Extract.




QUESTIONS?
CLICK THE LINK BELOW TO GET SOME ANSWERS
If you can't find the answer you're looking for, please contact us and let us know how we can help.
FREQUENTLY ASKED QUESTIONS