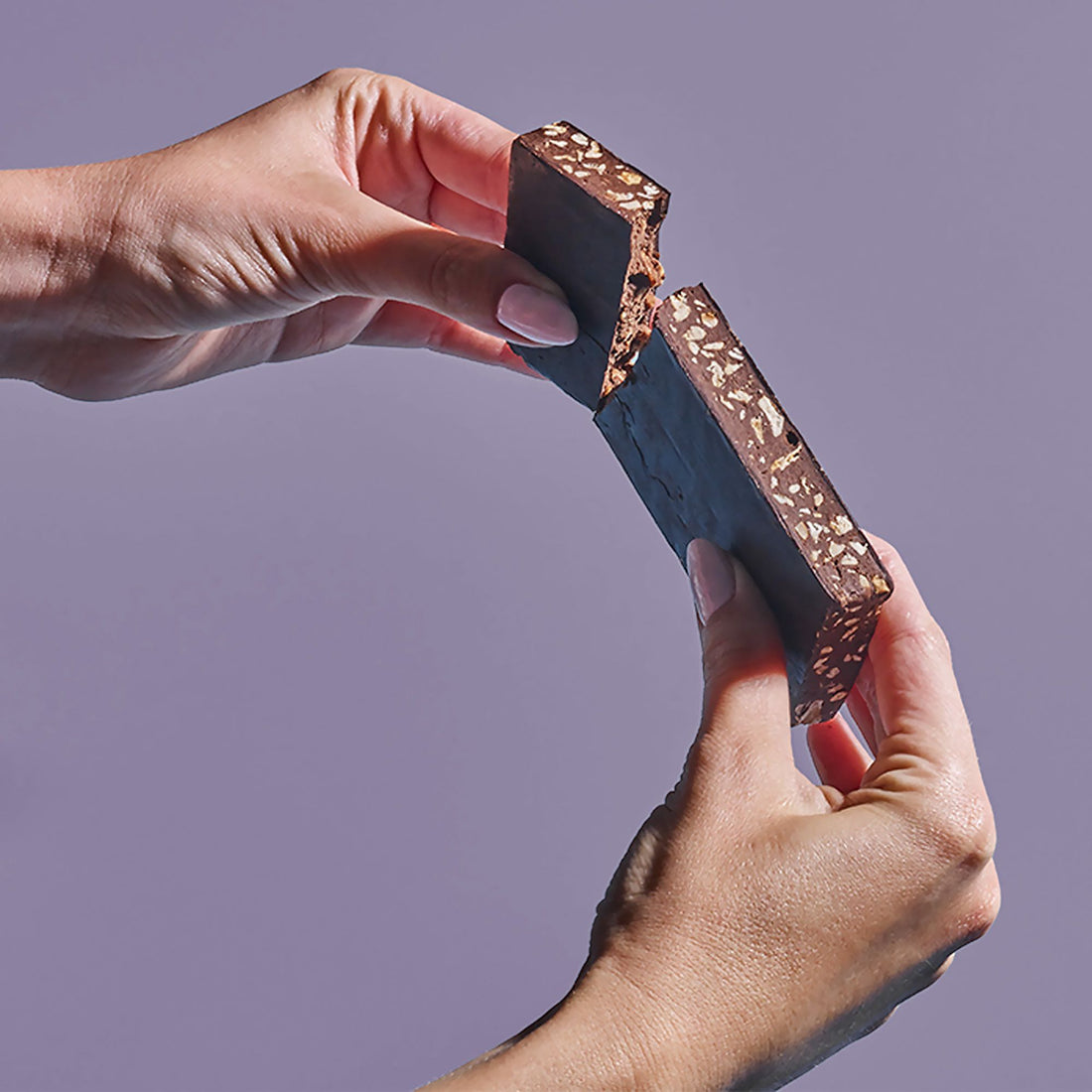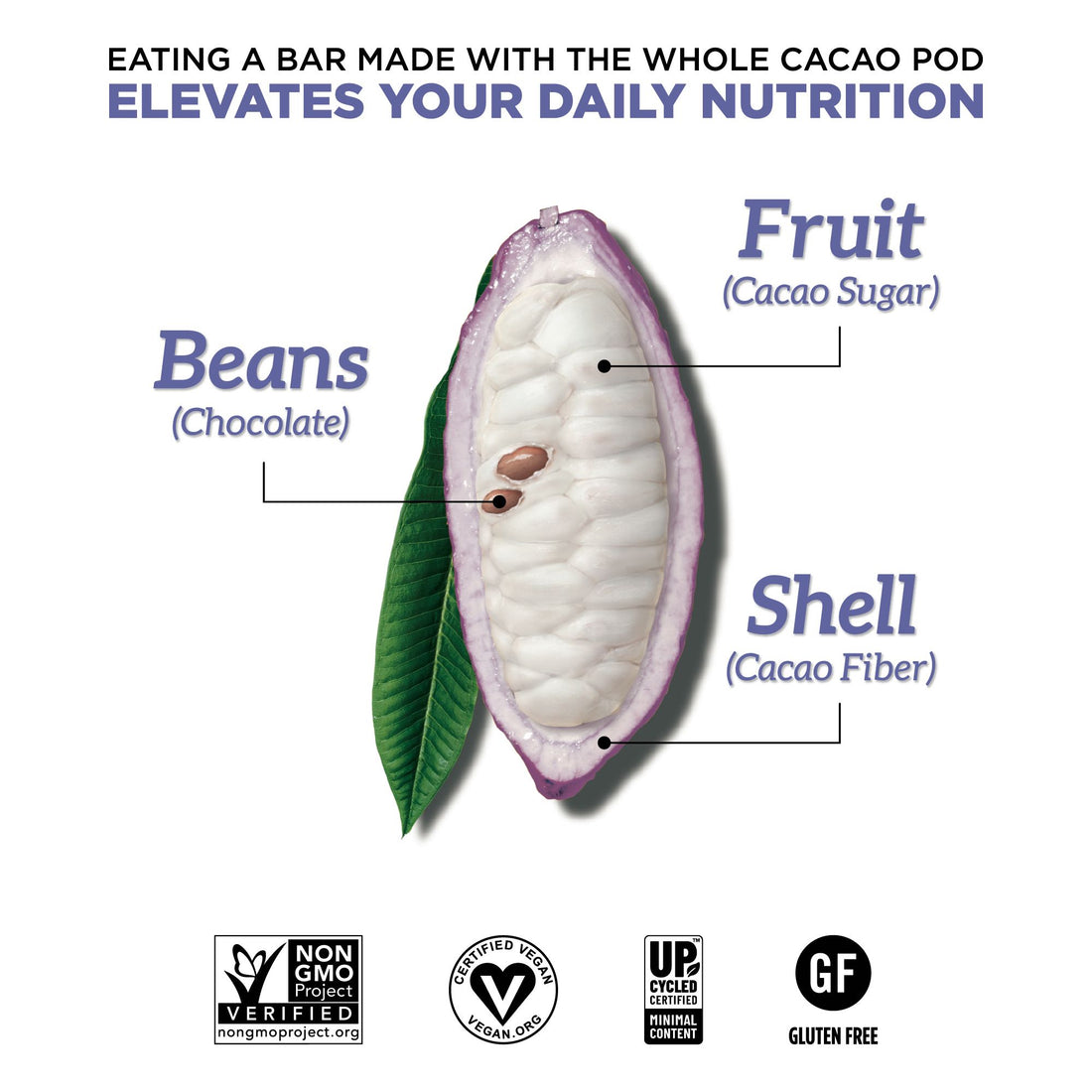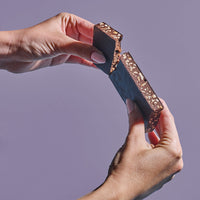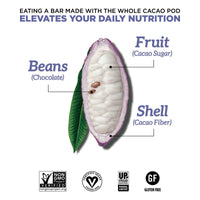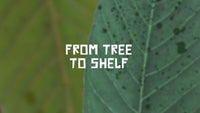 A single-origin Ecuadorian Arriba Nacional with deep chocolate notes enhanced with the natural caramel flavor of the coconut sugar and the citrusy finish of the cacao fruit sugar—100% clean ingredients using the whole cacao pod to maximize its superfood benefits.
70% Whole Cacao Chocolate (Cacao, Coconut Sugar, Cacao Butter, Cacao Shell Fiber*, Cacao Fruit Sugar*.) *Upcycled





QUESTIONS?
CLICK THE LINK BELOW TO GET SOME ANSWERS
If you can't find the answer you're looking for, please contact us and let us know how we can help.
FREQUENTLY ASKED QUESTIONS
A bit too sweet
The only reason I did not give this chocolate five stars is because I have found it for my taste to be a little overly sweet! Usually DARK or EXTRA DARK chocolate is expected to have a bit of a bitter taste and a strong and rich chocolate flavor.
This chocolate is good and tasty, but a bit overly sweet to fulfill the categorization of "DARK". It would do well with about 20% less sweetener.