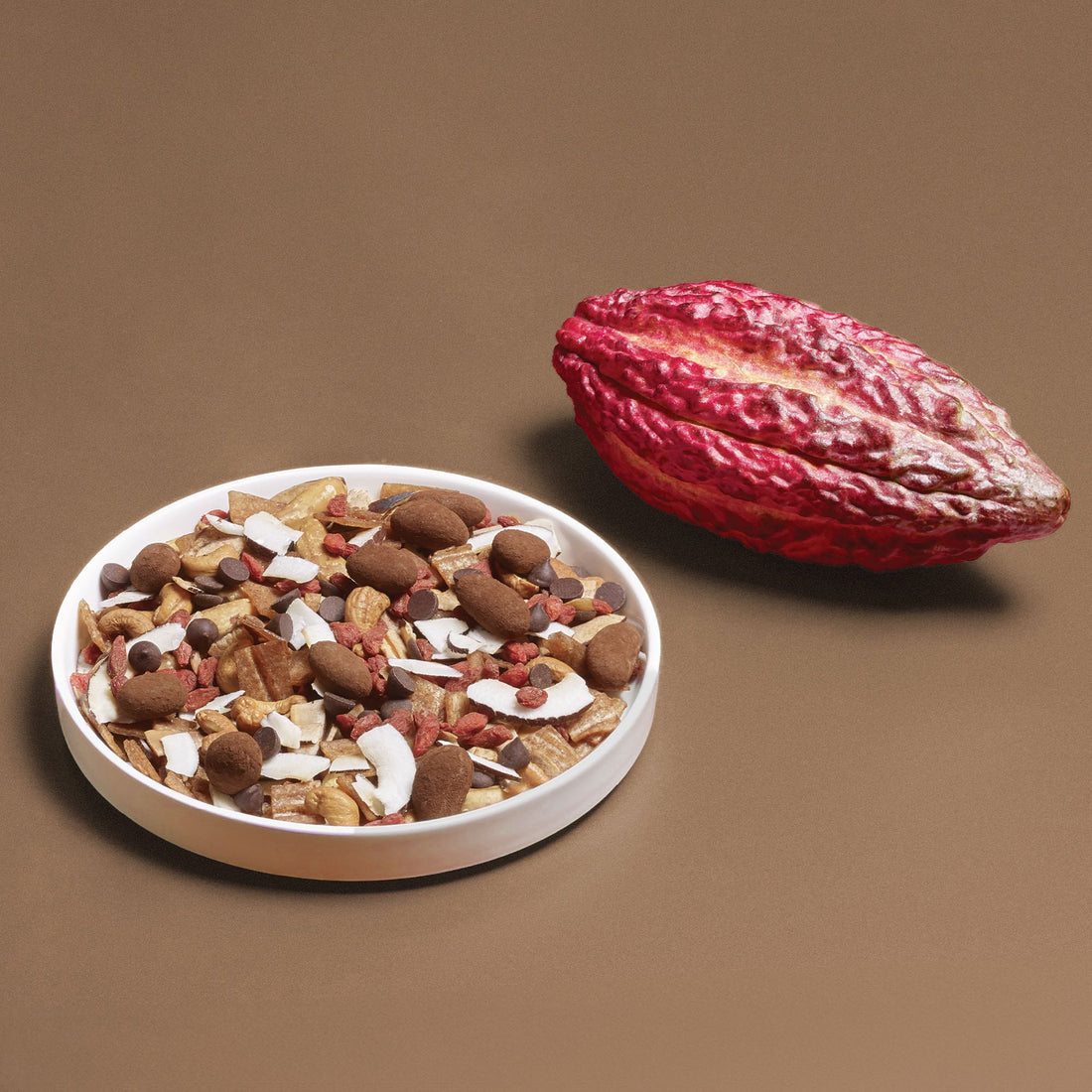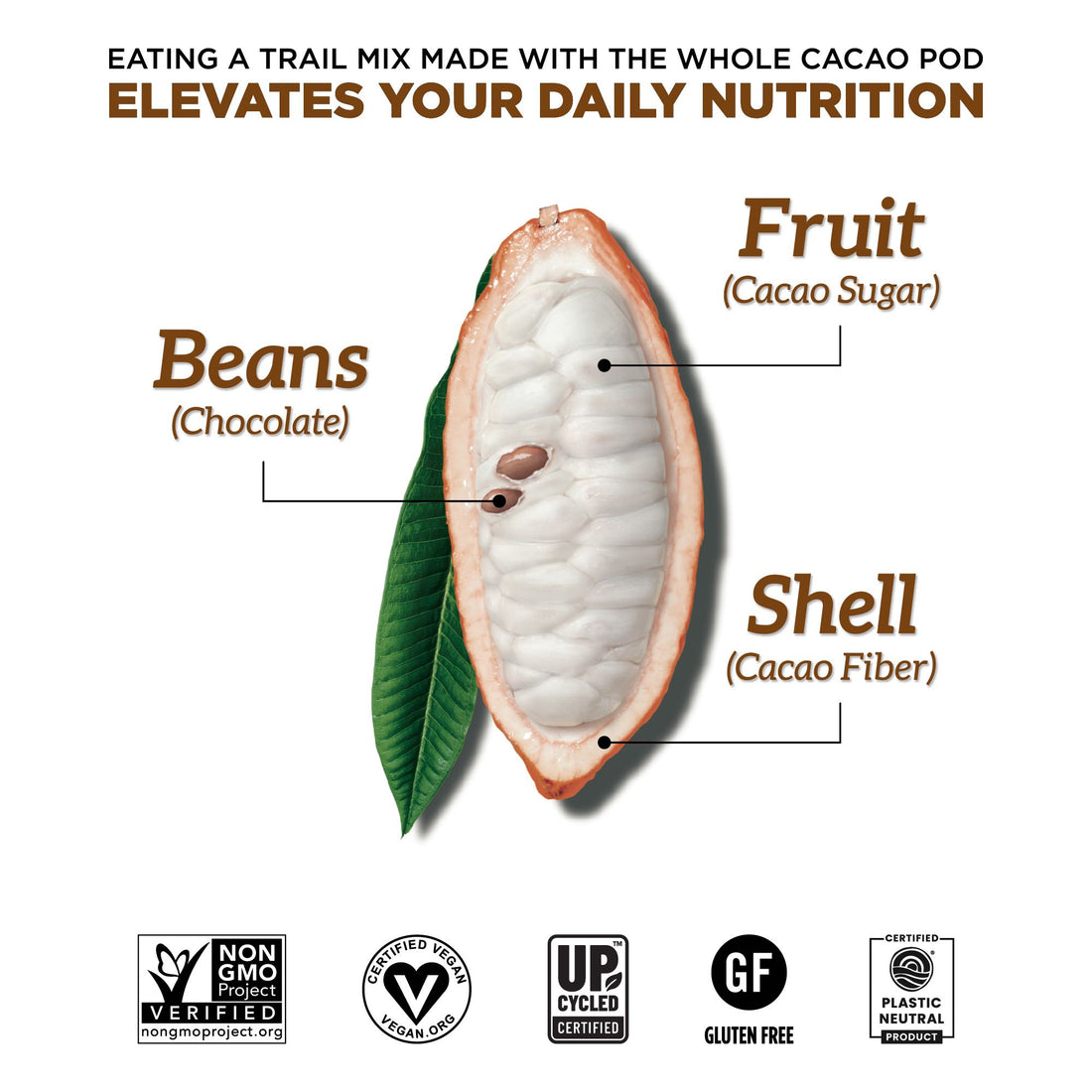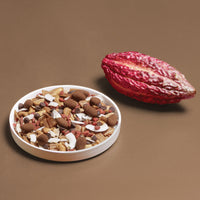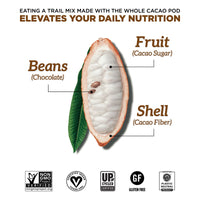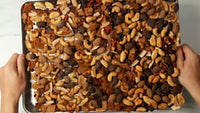 Crunchy coconut flakes with silky coconut sugar paleo chocolate chips create the absolute tropical combination of indulgence and functional superfood benefits.
Cashews, Brazil Nuts, 70% Chocolate Chips (Cacao, Coconut Sugar, Cacao Butter), Dried Cacao Fruit, Hazelnut Chocolate Covered Cacao Beans (Cacao, Coconut Sugar, Whole Cacao Beans, Hazelnut Butter, Cacao Butter, Cacao Shell Fiber, Cacao Fruit Sugar, Sea Salt), Toasted Coconut, Goji Berries.




QUESTIONS?
CLICK THE LINK BELOW TO GET SOME ANSWERS
If you can't find the answer you're looking for, please contact us and let us know how we can help.
FREQUENTLY ASKED QUESTIONS